Peace & Health Blog
What's up at NATO?
Article by Xanthe Hall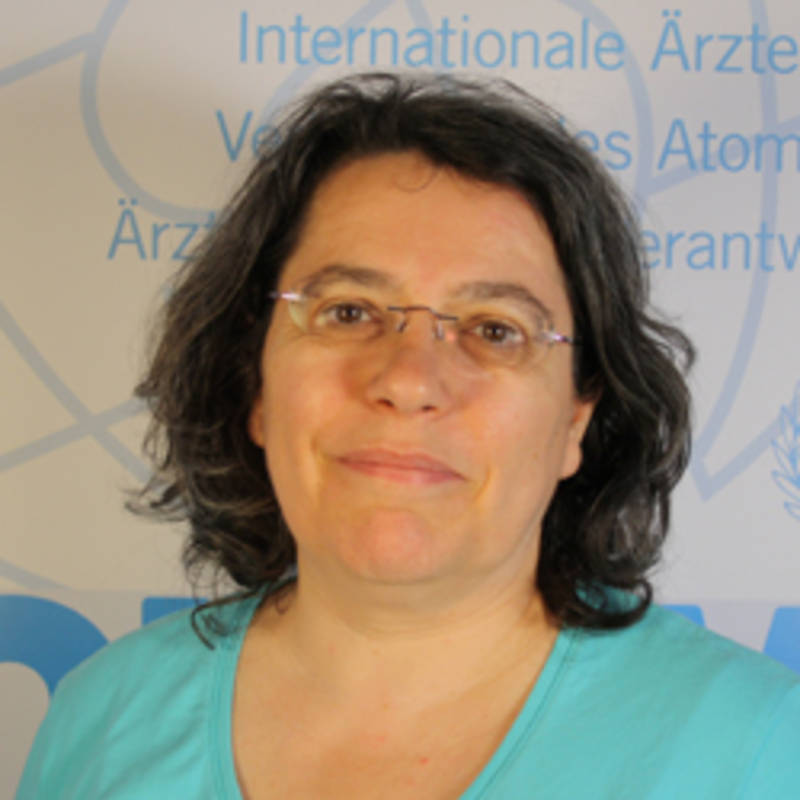 07/16/2020 You could be excused for having missed the fact that NATO is in the process of updating its nuclear strategy, including substantial and significant steps. These include technologically more ambitious weapons that can be used more easily. This is the implementation of a decision made at the NATO Warsaw Summit in 2016 to revise nuclear strategy. In order to follow what's going on, you have to dig deep on the internet. While this is a little easier because of Covid-19, as a lot more is happening online and NATO is just a little bit more transparent that before the pandemic, it is still difficult because NATO discussions are still shrouded in secrecy.
The Lancet, June 12th 2020
COVID-19, nuclear war, and global warming: lessons for our vulnerable world
06/12/2020 The COVID-19 pandemic teaches lessons we must embrace to overcome two additional existential threats: nuclear war and global warming. Health professionals need to send a message to those whose lives we have vowed to protect: all three threats result from forces of nature made dangerous by triumphs of human intelligence, and all three can be solved by human intelligence.
All Things Nuclear, May 26, 2020
Resuming nuclear testing a slap in the face to survivors
Guest commentary by Lilly Adams
05/26/2020 The news that the Trump administration is considering resuming nuclear weapons testing is morally abhorrent. The current US moratorium on nuclear testing was put in place for many reasons, but we must not forget one crucial reason: In conducting explosive nuclear tests, the US government killed thousands of innocent people and sickened untold thousands more. The very suggestion of resuming nuclear testing is shocking and a slap in the face to testing survivors who have spent decades watching their loved ones pass away—survivors like Sandra Walsh, of Salt Lake City, who grew up in Parowan in southern Utah, which received high levels of fallout from the Nevada Test Site.
Preventing Nuclear War
The Medical and Humanitarian Case for the Prohibition of Nuclear Weapons
Book by J. Loretz, M. Birch and L. van Bergen
05/22/2020 This book provides a window into the work of the International Physicians for the Prevention of Nuclear War (IPPNW) health professionals, advocates and activists as they persuaded diplomats, parliamentarians, the media, and the public to ban nuclear weapons. Why are doctors speaking out about nuclear weapons and nuclear war, an issue that seems to be the exclusive province of diplomats, politicians, and security experts? This volume offers an answer in the unique perspective of health professionals on the nature of nuclear weapons, their medical and humanitarian consequences, and the responsibility to prevent what cannot be treated.
ICAN Update on ICRC/IFRC conference
Experts and governments meet to discuss the Humanitarian Impact of Nuclear Weapons
03/04/2020 Ahead of the NPT Review Conference in May 2020, the Red Cross and Red Crescent Movement have brought together experts and government representatives in Geneva to discuss the humanitarian consequences and the growing risks of nuclear weapons for a one-day expert meeting, including Dr. med Alex Rosen, who presented on behalf of IPPNW on the humanitarian impact of potential climate effects of nuclear war.
Conference on nuclear- and WMD-free zone in the Middle East adopts political declaration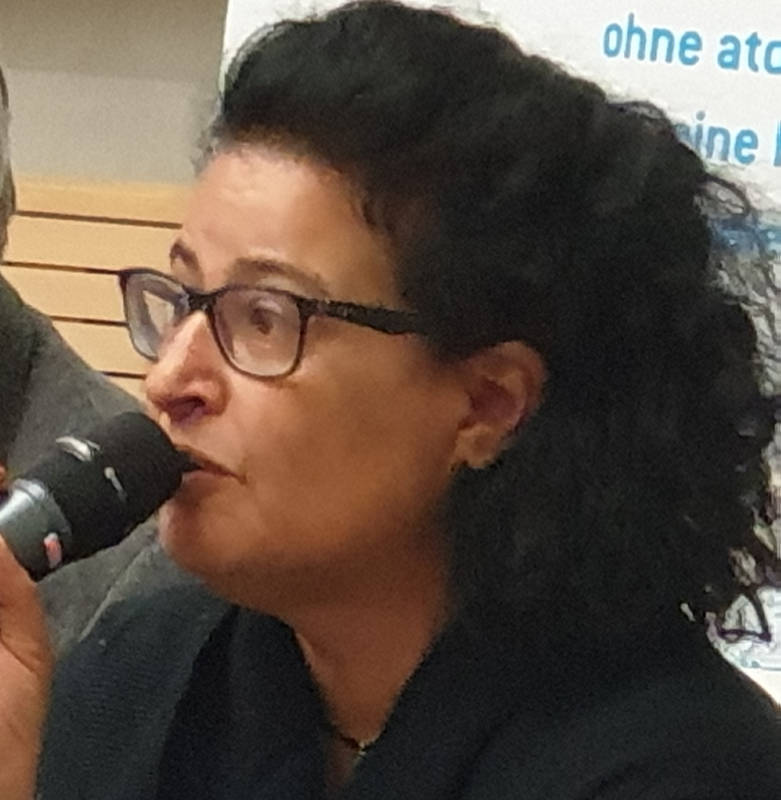 01/09/2020 The Conference on the Establishment of a Middle East Zone Free of Nuclear Weapons and all other Weapons of Mass Destruction was held on 18-22 November 2019 at the United Nations headquarters in New York. This conference results directly from UN General Assembly (UNGA) Resolution 73/546 which mandates the UN Secretary-General to convene this conference "no later than 2019" and to "convene it annually until a legally binding treaty creating such a zone is established."
IPPNW warns of dire consequences of military escalation in Kashmir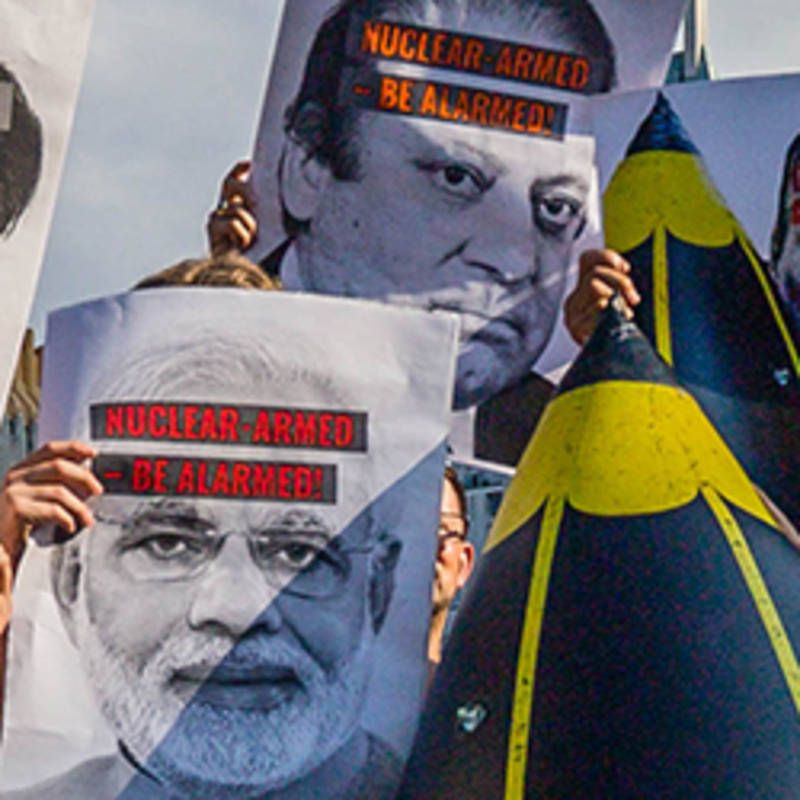 08/20/2019 International Physicians for the Prevention of Nuclear War (IPPNW) is calling on the Indian government to restore immediately all communications and freedom of movement in Kashmir and Jammu, and urging all states in the disputed border regions to initiate new diplomatic talks aimed at reducing tensions and negotiating a peaceful settlement to the long-standing conflict.
Bolivia Ratifies TPNW — Treaty Now Halfway Towards Entry into Force
08/08/2019 On the 6 August 2019, Bolivia submitted its ratification of the Treaty on the Prohibition of Nuclear Weapons (TPNW) to the United Nations, making it the 25th nation to ratify the treaty. Ambassador Sacha Llorentty Solíz (fourth from right) gave a moving speech in support of the total elimination of nuclear weapons. The TPNW has now reached the halfway point of its Entry into Force, as 50 states parties are needed for it to become International Law. This milestone was especially significant as Bolivia chose Hiroshima Day for its announcement, commemorating the 74th anniversary of the day the United States detonated a nuclear bomb over the City of Hiroshima in 1945. As we remember the hundreds of thousands of lives lost, we also look forward with hope that the TPNW will help us keep the promise of "never again". Congratulations to Bolivia for bringing us one step closer to our goal of banning and eliminating nuclear weapons.
Physicians for Social Responsibility Opposes US Withdrawal from the INF Treaty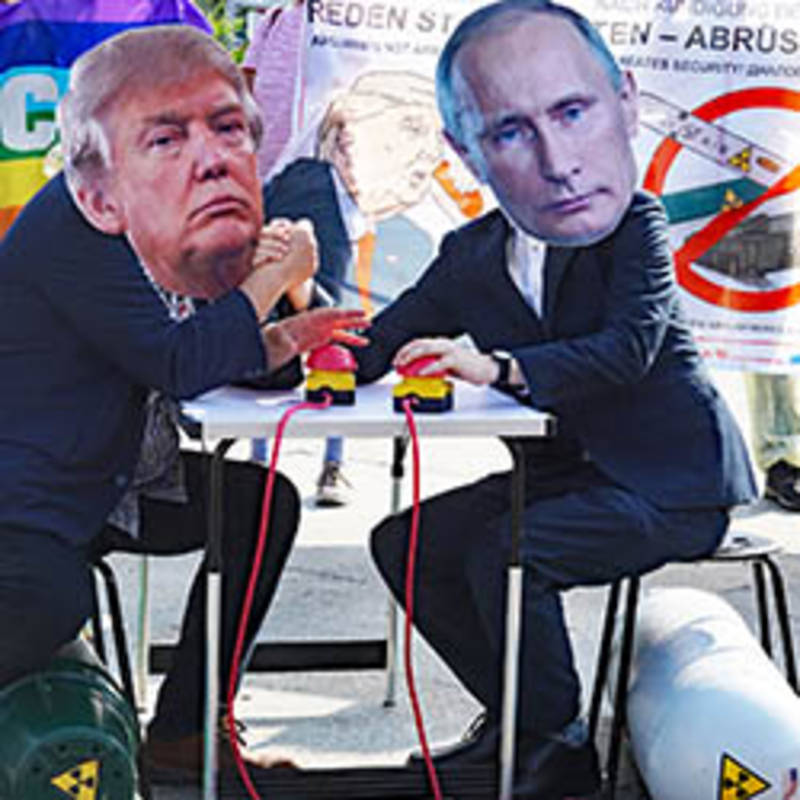 08/05/2019 "Such a withdrawal would turn back the clock to a dangerous era":
Physicians for Social Responsibility firmly opposes President Donald Trump's dangerous decision to withdraw from the 1987 Intermediate-Range Nuclear Forces (INF) Treaty. This vital landmark treaty entered into force during the Cold War, at the height of elevated tensions between the United States and Russia. It remains responsible for eliminating over 2,600 intermediate-range missiles, bringing tangible progress in stabilization and disarmament efforts between the two countries. Withdrawing from the INF Treaty would make Americans less safe and increase the risk of nuclear conflict between the United States and Russia.
23rd IPPNW World Congress to be held in Kenya
08/01/2019 The next IPPNW World Congress will be held in Mombasa, Kenya, from May 25-29, 2020.
"Disarmament, Development and Health" is a joint event of IPPNW and the Association of Physicians and Medical Workers for Social Responsibility (APMS), the Kenyan affiliate. Delegates from around the world will gather on Kenya's South Coast to discuss disarmament and development as a prerequisite for social justice, good health, and ecological sustainability in Africa and the world at large. Information about the program, accommodations, and registration will be updated regularly on the Congress website.
Interview with Dr. Ira Helfand, IPPNW
07/31/2019 On June 6th, we at Pressenza premiered our latest documentary film, "The Beginning of the End of Nuclear Weapons". For this film, we interviewed 14 people, experts in their fields, who were able to provide insight into the history of the subject, the process which led to the Treaty on the Prohibition of Nuclear Weapons, and current efforts to stigmatise them and turn the ban into elimination. As part of our commitment to make this information available to the whole world, we are publishing the full versions of those interviews, together with their transcripts, in the hope that this information will be useful for future documentary film makers, activists and historians who would like to hear the powerful testimonies recorded in our interviews.

This interview is with Dr. Ira Helfand, from International Physicians for the Prevention of Nuclear War, at his home in Massachusetts, on the 24th of September, 2018.
The Lancet, March 09, 2019
India and Pakistan: a plea for sanity
03/09/2019 In a new commentary just published in the prestigious medical journal The Lancet, IPPNW co-president Arun Mitra, Dr. Zulfiqar A Bhutta of Pakistan, and Lancet editor Richard Horton warn that the escalation of hostilities between India and Pakistan is "a matter of urgent public health concern" and call on both countries to pursue "diplomacy, dialogue, and the promotion of person to person contact and engagement between civil society representatives and youth."
Red Cross urges world to "decide the future of nuclear weapons before they decide ours"
Global video campaign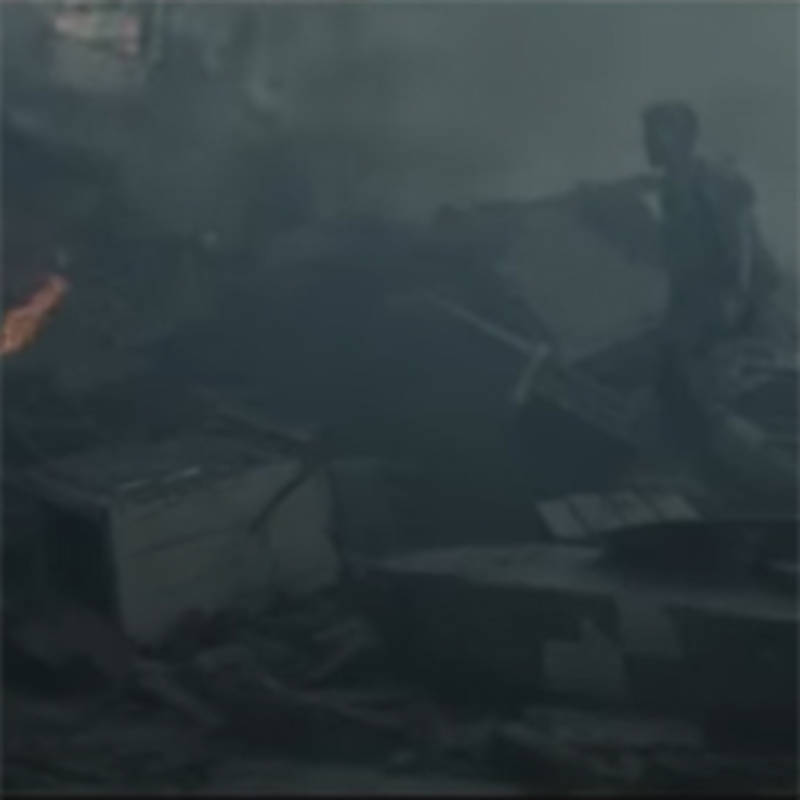 02/11/2019 The International Committee of the Red Cross (ICRC) and the International Federation of Red Cross and Red Crescent Societies (IFRC) have launched a new global video campaign about the catastrophic humanitarian consequences of a nuclear war. The goal is to encourage people to urge their governments to sign and ratify the Treaty on the Prohibition of Nuclear Weapons. Among the materials is a new video designed to engage "millennials" with the issue.
Could Spain be the first NATO State to sign the Nuclear Ban Treaty?
The Spanish government struck a deal with Podemos
12/06/2018 Good news just reached us from ICAN Spain: the left-wing political party Podemos got a commitment from the Spanish government to sign the UN Treaty on the Prohibition of Nuclear Weapons (TPNW). However, the government has not yet announced how and when they will implement this decision. This was a result of lobbying by ICAN, IPPNW's Spanish representative Aurora Bilbao and Carlos Umana from IPPNW Costa Rica. At a round-table on "Achieving a world without nuclear weapons," Aurora gave a powerful presentation on the humanitarian impact of nuclear weapons. Spain's signature would represent a significant breakthrough for the TPNW among NATO states.
US and Russia must preserve INF Treaty, begin negotiations for nuclear abolition
10/24/2018 Donald Trump announced on Saturday that the United States will withdraw from the 1987 Treaty on Intermediate-Range Nuclear Forces (INF), a decision confirmed by national security adviser John Bolton earlier this week. The following is a statement issued today by IPPNW's executive committee.
World doctors urge world leaders to join the Treaty on Prohibition of Nuclear Weapons
10/10/2018 Nuclear weapons are weapons of mass extermination. In light of the terrible humanitarian and environmental effects that such weapons have, doctors and scientist have always warned the global society that such weapons must never be used again, and should be abolished. This weekend (October 5-6), I had the privilege to represent IPPNW at the general assembly of the World Medical Association in Reykjavik, Iceland. The WMA is a federation of 114 national medical associations from all over the world.
After the government launched an investigation regarding possible Swedish accession to the UN Convention on the Prohibition of Nuclear Weapons, Swedish Physicians against Nuclear Weapons and WILPF Sweden launched a 'shadow-report' entitled "I skuggan av makten" - "In the shadow of power". It contains 12 texts, partly by well-known, partly by new authors, which clarify many of the issues raised in connection with the TPNW for Sweden.
Anti-Trident March at Faslane
09/22/2018 On 22nd September Medact members tok part in the 'Nae Nukes Anywhere' peace rally at the Faslane Nuclear Base – home to the UK's Trident submarines. Our Medact contingent joined hundreds of protestors on the stretch from the Peace Camp to the North Gate, and inspiring speakers included Makar Jackie Kay (Scottish poet laureate) and fellow poet, US ICAN co-ordinator and longtime friend of Medact Timmon Wallis. Medact members brought the health voice with our banners, placards and by handing out "prescriptions for nuclear disarmament" to interested members of the public.
IPPNW Peace and Health Blog
Youth-led nuclear disarmament
09/07/2018 IPPNW and IFMSA have enjoyed informal working relationships for years, and over the next month, I worked with the team at the IFMSA to create a session dubbed "Youth-led Nuclear Disarmament." The session was going to explore how youth and students can speak against nukes as we all push governments to sign the TPNW. This opportunity reminded me of how our IPPNW founding fathers must have felt when they first united to speak against these nukes. I imagine they found seemingly insurmountable hurdles, but, like us, did not give up.
Peace and Health Blog, July 17th, 2018
Humanity is connected by common threats and shared benefits
07/17/2018 On 8 July 2018 Dr. Taipale delivered this address to President Trump and Putin from the balcony of the Old Student House in Helsinki, Finland: "You have awakened humanity from years of deep hibernation. And let's not forget the North Korean leader, Kim Jong Un. Together you have reminded the peoples of the world about the existence of nuclear weapons. The greatest threat today is not global warming but nuclear weapons and the danger of nuclear war. Your colourful speeches have let the genie out the bottle. The spirit of nuclear disarmament has escaped, and can no longer be shut away. 122 countries have signed the United Nations' Nuclear Non-Proliferation Treaty.
Peace and Health Blog, July 13th, 2018
The sea of death
07/13/2018 The US conducted 105 atmospheric and underwater tests at its Pacific Ocean proving ground from 1946-1962. Massive amounts of radioactive fallout from those tests spread across the Pacific, causing severe health effects that have continued to this day.

One of the best-known incidents from this reckless and shameful history was the fate of the Japanese fishing boat the Lucky Dragon. Despite being 90 miles away from ground zero, all 23 crew members were covered in thick layers of fallout from the March 1, 1954 Castle Bravo explosion, which, at 15 megatons, was the largest US nuclear test. The entire crew suffered from acute radiation sickness and were hospitalized for months. One crew member died from his injuries.
Talk given by Dr. Elizabeth Waterston
Taking the finger off the red button: De-escalating the risk of nuclear war
05/10/2018 There is general concern about the impulsive behaviour of the current President of the USA and this article addresses ways of de-escalating the danger of a nuclear exchange.

The 12 kiloton bomb dropped on Hiroshima in 1945 caused total obliteration over a distance of 3.2 km, and fires across 11km2. Some 70-80 thousand people or 30% of the population of Hiroshima died either immediately or over the next few weeks of blast, firestorms or radiation.
Letter to Macron, Merkel and May
IPPNW urges JCPOA parties to adhere to Iran agreement despite US withdrawal
06/18/2018 The national affiliates of IPPNW in France, Germany, and the UK, and IPPNW's international leadership, have appealed to officials in the three governments to stand by the agreement that they made with Iran on their nuclear program. In a letter to President Macron, Chancellor Merkel, and Prime Minister May, reprinted here, IPPNW has urged the leaders to continue working closely with Iran's government to ensure the obligations of the agreement continue to be met by all remaining parties to it.(June 18, 2018)
Peace and Health Blog, April 30th, 2018
Global health leaders rally behind the Ban Treaty
04/30/2018 The International Committee of the Red Cross and the World Medical Association have issued important and very timely calls for states to join and implement the Treaty on the Prohibition of Nuclear Weapons. On April 23, ICRC president Peter Maurer, reiterating the ICRC's long-standing appeal "to all States, global leaders and citizens to act on the increasing risk of the use of nuclear weapons," said that "States should take the necessary steps to adhere to the 1972 NPT, the 1996 Comprehensive Test Ban Treaty, the 2017 Treaty on the Prohibition of Nuclear Weapons and other nuclear disarmament and non-proliferation treaties to which they are not yet party and fully implement their provisions."
ICAN & PAX, March 7th, 2018
Don't Bank on the Bomb 2018
03/07/2018 ICAN partner organization PAX has published a new edition of the landmark report detailing global investments in companies that produce nuclear weapons. The 2018 update of Don't Bank on the Bomb shows that 329 financial institutions from around the world have invested US $525 billion into 20 companies involved in the production, maintenance and modernization of nuclear weapons in France, India, the United Kingdom, and the United States since January 2014. Fourteen country profiles provide details about nuclear-weapons-related work of identified producers and the financial institutions that support this work. On the positive side, Pax researchers found that the number of institutions that have financial relationships with nuclear weapon producers has decreased since the adoption of the Treaty on the Prohibition of Nuclear Weapons.
ICAN Australia, February 26, 2018
Dr. Wareham awarded Canberra Rotary Peace Prize
02/26/2018 IPPNW Board member Dr. Sue Wareham has received the first Chief Minister's Rotary Peace Prize in Canberra. Attorney-General and Minister for the Arts and Community Events, Gordon Ramsay presided over the award ceremony at the unveiling of the Canberra Rotary Peace Bell in February. Dr. Wareham called on Australia to rethink the policy of building an economy on war profiteering and having a vested interest in wars and instability. "Going to war should not be the thing that Australia is good at and the thing that Australians recognise as central to their identity," she said.
Action for the ban of nuclear weapons
Demonstrators in Germany protest US, North Korea tensions
11/18/2017 On November 18, 2017 IPPNW and ICAN and the Berlin peacemovement organized a great action for the ban of nuclear weapons and asked chancellor Merkel to sign the ban treaty. 700 people built a human chain between the US embassy and the North Korean embassy. Two person dressed up as Donald Trump and Kim Jong-un together with their specific nuclear bombs which they moved all the way between the two embassies. In the Middle, in front of the Brandenburger Tor, they had to meet with UN General secretary Antonio Gutérres and chancellor Merkel. Merkel was convinced to sign the weapons ban treaty this way.
IPPNW
Landmark nuclear ban treaty has opened for signature at UN
09/25/2017 The Treaty on the Prohibition of Nuclear Weapons, which was adopted on July 7 by 122 non-nuclear-weapon states, has opened for signature on September 20 at the United Nations. Nearly 50 heads of state have announced that they will sign on the first day at the General Assembly. The ban treaty, which prohibits the possession, development, production, testing, acquisition, use, and threatened use of nuclear weapons, will enter into force once it has been ratified by 50 nations. The opening of the Signature Ceremony was webcast live on Wednesday, September 20, beginning at 8:00 am New York time. The speakers included UN Secretary General António Guterres, ICRC president Peter Maurer, and ICAN executive director Beatrice Fihn. Over 50 states have already signed the ban treaty during the first week following the opening ceremony.
Peace an Health Blog, September 23, 2017
Health federations call Ban Treaty "crucial step toward elimination" of nuclear weapons
09/23/2017 The leading international federations representing millions of doctors, nurses, and public health professionals have joined with IPPNW in calling for swift entry into force of the Treaty on the Prohibition of Nuclear Weapons. The World Medical Association, the International Council of Nurses, the World Federation of Public Health Associations, and IPPNW, in a statement released on September 18, said the treaty "completes the process of stigmatizing and delegitimizing nuclear weapons," and urged the nuclear-armed and nuclear-dependent states to eliminate weapons "which threaten the security of everyone….The establishment of a new international norm prohibiting nuclear weapons," the organizations concluded, "is a crucial step toward their elimination, but it is only a first step." The WMA, the ICN, and the WFPHA collaborated with IPPNW last year on a joint working paper that presented the health and environmental evidence in support of the ban treaty process.
Peace an Health Blog, September 13, 2017
Physicians call for urgent negotiations to resolve Korean nuclear crisis
09/13/2017 Participants in IPPNW's 22nd World Congress arrived at York University in the UK to news that the Democratic People's Republic of Korea had conducted a test of what it said was a hydrogen bomb on September 3. The new nuclear test, along with recent tests of intercontinental and medium-range missiles, were seen as a response to joint military exercises by the US and South Korea, and added to heightened tensions in the region. IPPNW issued a statement from the Congress on September 5, calling on the US and the DPRK "to enter into direct negotiations without preconditions to resolve this dangerous crisis.
Peace and Health Blog, September 5, 2017
IPPNW hails ban treaty as "milestone for nuclear abolition"
09/05/2017 "Health Through Peace 2017," the joint Medact forum and 22nd IPPNW World Congress, was a resounding success. More than 400 participants from the UK and from IPPNW's global network of affiliates gathered at York University for three days of in-depth discussions about the new Treaty on the Prohibition of Nuclear Weapons, the impacts of armed violence on health and security, and the role of health professionals in building a medical peace movement. The Congress statement, read by co-president Tilman Ruff during the opening plenary, celebrated the achievement of the ban treaty: "With this powerful new legal, moral, and political tool in hand, we can increase the pressure on the nuclear-armed and nuclear-dependent states and bring them into compliance with the Treaty through the complete and irreversible elimination of all nuclear weapons, delivery systems, and infrastructure. Only then will we achieve our goal of abolishing nuclear weapons as the only sure way to prevent nuclear war."
Peace and Health Blog, August 28, 2017
Faslane to York: The "Health Through Peace" bike tour
08/28/2017 A group of medical students and doctors from all over the world (Kenya, India, Pakistan, Germany, Nepal, Nicaragua and Russia) came together here in Scotland today to cycle to this year's "Health Through Peace" conference and IPPNW Congress in York. On the way they aim to discuss global nuclear disarmament, causes of conflicts and weapons, and the effects on individual and public health with people they meet on the way.
Medact, July 25, 2017
A Safer World – Treating Britain's harmful dependence on nuclear weapons
Medact Report
07/25/2017 The world now has an international treaty making it illegal for ratifying states to possess any nuclear weapons. Yet the UK continues to keep and modernise its nuclear weapons at huge cost and risk to life, and is increasingly seen as out of step with the rest of the world.

On July 7th 2017 the UN General Assembly adopted, by a vote of 122 to 1, the text of a legally binding 'instrument' to prohibit nuclear weapons.
Peace & Health Blog, July 1, 2017
Round the home turn towards adoption of a strong ban treaty on 7 July
01.07.2017 On Wednesday 26 June, the UN conference to negotiate a treaty banning nuclear weapons undertook the first read-through of a revised draft treaty text prepared by the conference president, Costa Rican ambassador Elayne Whyte. Now two weeks into this final round, many in the room expressed some frustration at this further exchange of positions and views. With the clock ticking towards the conference end and target date for adoption of an agreed treaty text on 7 July, many delegates expressed their desire to get stuck into negotiating treaty text, paragraph by paragraph, line by line.
IPPNW ENews, June 2017
Two billion reasons to ban nuclear weapons
29.06.2017 The humanitarian case for prohibiting and eliminating nuclear weapons has been built upon the scientific evidence about medical and environmental consequences. IPPNW has brought that evidence into all three inter-governmental "humanitarian impacts" conferences and into the UN Working Group that preceded the historic negotiations on the Ban Treaty.
On June 26, IPPNW organized an event at the UN negotiations, at which co-president Dr. Ira Helfand and science advisor Prof. Alan Robock of Rutgers University reinforced the findings that a limited nuclear exchage, as might occur between India and Pakistan, would severely disrupt the global climate and agriculture and result in a nuclear famine, placing as many as two billion people at risk of starvation. The draft text of the Treaty warns that the catastrophic consequences of nuclear weapons have "grave implications for human survival, the environment…[and] food security."
Peace & Health Blog, June 27, 2017
The Bomb and Us
27.06.2017 As I write this, a nuclear ban treaty is within reach. And yet, the optimism I should be feeling is tempered by the knowledge of the people, lands, waters, cultural traditions, and innocence that have been lost to the scourge of nuclear weapons.

On Sunday afternoon, June 18, during an ICAN strategy and planning meeting, many voiced opinions on various aspects of the ban treaty. There was much discussion about the victims of nuclear testing, with Roland Oldham (President of Moruroa e Tatou) offering the perspective of the inhabitants of French Polynesia. At the conclusion of the meeting, Roland offered the booklet "Moruroa La Bombe et Nous" to anyone interested. He seemed apologetic as he admitted that it was available only in French.

Thus began my virtual journey to French Polynesia.
Human Rights, Future Generations and Crimes in the Nuclear Age Congress in Basel, Switzerland
09.06.2017 The Swiss IPPNW, the Association of Swiss Lawyers for Nuclear Disarmament, the International Centre for Comparative Environmental Law (CIDCE), the Uranium Network as well as the Basel Peace Office are organising an international congress on the topic of Human Rights, Future Generations and Crimes in the Nuclear Age, which will take place at the University of Basel from 14th to 17th September 2017. Bringing together lawyers, physicians and experts on nuclear weapons as well as victims of nuclear accidents and nuclear testing, the congress aims to create an interdisciplinary dialogue about topics that are especially relevant in these times of increased geopolitical tension and uncertainty.
We have a ban treaty draft
22.05.2017 The Draft Convention on the Prohibition of Nuclear Weapons was released today in Geneva by the president of the negotiating conference, Elayne Whyte Gomez of Costa Rica. The draft is based upon proposals made and discussed by participating states and civil society during the first negotiating session in March, and will be the starting point when negotiations resume in June.
IPPNW statement on Korea crisis
28.04.2017 The persistent tensions on the Korean peninsula are rapidly escalating into a crisis fueled by mutual fears, provocations, and the volatile temperaments of two unpredictable, nuclear-armed heads of state. The current US administration seems determined to "resolve" the situation through shows of force and military threats. The government of Kim Jong-un is accelerating its efforts to test and build nuclear weapons and missiles, while promising "massive" retaliation should the US follow through on those threats.
International Symposium on Global Security in Moscow
Letter to Dmitri Medvedev
07.03.2017 On February 21th, an international delegation of IPPNW physicians visited Moscow and met with Russian IPPNW the Russian Pugwash Committee at a symposium on Global Security in the Russian Academy of Sciences (RAS). On this special occasion, the IPPNW US and Russian Co-Presidents personally delivered a letter to Russia's Prime Minister Medvedev. In this letter they urge him to join the negotiations on a treaty banning nuclear weapons and to provide leadership for this process.


IPPNW welcomes China's call to ban and eliminate nuclear weapons; urges leadership at UN treaty negotiations
24.01.2017 IPPNW welcomes the statement by Chinese President Xi Jinping that "nuclear weapons … should be completely prohibited and destroyed over time to make the world free of them." President Xi's remarks, made during a speech on January 18 at the United Nations in Geneva, were consistent with China's long-standing official support for nuclear disarmament, and come as the UN is preparing to convene negotiations on a new treaty to prohibit nuclear weapons.

China gave a positive signal at the UN General Assembly last month, unlike its other P5 partners, when it abstained from, rather than voting against, a resolution authorizing negotiations for a treaty banning nuclear weapons. The resolution was carried by a majority of over three to one.
New "Don't Bank on The Bomb" report
Is your money being used to develop nuclear weapons right now?
12/13/2016 Governments have decided to negotiate a nuclear weapons ban treaty in 2017, and now is the time for banks, pension funds and insurance companies to get ready and end financial relations with companies involved in nuclear weapons.
Today, ICAN partner organisation PAX launches its 2016 Don't Bank on the Bomb report, which examines financial institutions and their investments in nuclear weapons.
Is your bank amongst those financial institutions that are prepared for the ban treaty and have ceased investments in nuclear weapons? Or is it in the Hall of Shame, and use your money to assist the production of inhumane and indiscriminate weapons of mass destructions?
Read the report and take action to make sure your money isn't spent on nuclear weapons!
IPPNW peace and health blog
Under Pressure
by Xanthe Hall
11/03/2016 For once, the United States, France and the United Kingdom are in agreement with Russia: plans to negotiate a nuclear weapons ban need to be stopped. Before the vote last Thursday in the UN First Committee, they pulled out all the stops to pressurise other states to vote against or abstain on a draft resolution co-sponsored by 57 states for a conference to be convened in 2017 to negotiate a nuclear ban. In private conversations with delegates, the International Campaign for the Abolition of Nuclear weapons (ICAN) heard of several instances of applied and implied pressure on states, also receiving a leaked document from the US to NATO allies. Several states simply left the room rather than vote the "wrong" way.
Media release Norske leger mot atomvåpen
Norwegian Medical Appeal gaining momentum
Norwegian Medical Appeal
09/16/2016 Inspired by the 2015 Dutch Medical Appeal, Norwegian Physicians against Nuclear Weapons (NLA) launched a Norwegian Medical Appeal. Prominent health professionals who have endorsed this appeal include, the President and Chairman of the Norwegian Medical Association. IPPNW Germany also produced an appeal urging the German government to ban nuclear weapons from German soil and to actively support a nuclear weapons ban.
Peace and Health Blog, June 6, 2016
IPPNW responds to Obama Hiroshima visit
Dear President Obama: We applaud your decision to bear witness to the ghastly horrors that befell the citizens of Hiroshima, and to meet with Hibakusha. However, we deeply regret that you made no commitments to ensure that nuclear weapons are never used again.
Statement to UN Working Group, May 2, 2016
Global health federations issue collective appeal for prohibition and elimination of nuclear weapons
The leading international federations representing the world's physicians, public health professionals, and nurses have told a special UN working group that the medical and scientific evidence about the consequences of nuclear weapons requires urgent action to prohibit and eliminate them as "the only course of action commensurate with the existential danger they pose."
Pressenza, May 24, 2016
93% of Germans reject nuclear weapons
Geneva, Switzerland - International Campaign to Abolish Nuclear Weapons
The overwhelming majority of Germans – a staggering 93 per cent – want nuclear weapons to be banned just as chemical and biological weapons have been banned, according to an opinion poll commissioned by the German chapter of the International Physicians for the Prevention of Nuclear War (IPPNW), an ICAN partner organization.
Medact article, March 2, 2016
#StopTrident march in London
On Saturday 27th February, Medact members and supporters joined an estimated 20,000 people on the #StopTrident march to highlight the health impact and humanitarian consequences of the use of nuclear weapons. Trident, and nuclear weapons in general, represent the most destructive weapons on the planet. Trident consists of four submarines with a total of up to 160 nuclear warheads between them. Each one of these warheads is eight times more powerful than the atomic bomb which was dropped on Hiroshima. This bomb caused an estimated 140 000 deaths, including 90% of all physicians and nurses in Hiroshima, along with widespread long-term health effects like cancer. Read this blog article by Frank Boulton and Ben Clavey of Medact.
Article in BMJ, February 19, 2016
Dutch medical appeal for nuclear disarmament
by Peter Buijs and Lode Wigersma
In September 2015, on the UN International Day for Total Elimination of Nuclear Weapons, a medical appeal for nuclear disarmament was presented in Amsterdam (see below). This declaration, signed with remarkable enthusiasm by 100 leading Dutch healthcare executives, clinicians, and scientists, is meant to put the urgent need for nuclear disarmament back on the societal and political agenda—not from an ideological or political viewpoint, but from a medical humanitarian one. It is now circulating within the Dutch medical community, and will be officially presented to Parliament in the coming months. That day the NVMP, the Dutch affiliate of the International Physicians for Prevention of Nuclear War, organised a symposium about nuclear weapons for physicians and other medical professionals. It covered the medical humanitarian consequences of nuclear weapon use, and the position and role of Dutch healthcare and its allies.
NYT article, Jan 28, 2016
IPPNW founder Dr. Herbert L. Abrams dies at 95
Obituary in New York Times
Dr. Herbert L. Abrams, a radiologist at Stanford and Harvard universities and a founder of International Physicians for the Prevention of Nuclear War, which won the Nobel Peace Prize in 1985 for its work in publicizing the health consequences of atomic warfare, died on Jan. 20 at his home in Palo Alto, California. With a group of American and Soviet doctors, he helped create International Physicians for the Prevention of Nuclear War, with the goal of publicizing the health risks of a nuclear exchange and countering theories that physicians might be able to save enough people to continue civilized life. He later called nuclear weapons and nuclear war "the central health issue of the 20th century".
Resolution
World Medical Association calls on governments to ban and eliminate nuclear weapons
18.10.15 The General Assembly of the World Medical Association, unanimously adopted a new resolution condemning nuclear weapons, stating that the medical profession has a duty to work for the elimination of nuclear weapons, and urging all governments to work to ban and eliminate them. IPPNW and its affiliates, many of whose members are active in national medical associations, will work to ensure that this resolution is promoted and acted upon as widely as possible.
Article
Time for nuclear sharing to end
Opendemocracy.net
08.10.2015 It was already announced some years ago, but last week Germany woke up to the fact that new US nuclear weapons are actually going to be deployed at its base in Büchel. Frontal 21, a programme on the second main TV channel reported last Tuesday that preparation for this deployment was due to begin at the German air force base. The runway is being improved, perimeter fences strengthened, new maintenance trucks arriving and the Tornado delivery aircraft will get new software.
Physicians for Social Responsibility, 19.09.2015
The results are in! Watch the winners from the short film award
19.09.2015 IPPNW's U.S. affiliate PSR, with support from NSquare, held a short film contest to raise awareness about what's at stake if we are complacent about nuclear weapons.
K-Project
Climbing Mt. Kilimanjaro for Peace
07/08/2015 Young peace and environmental activists climbed Mount Kilimanjaro to take a stance against nuclear weapons and uranium mining. The group campaigning through the K-Project for Peace, initiated by International Physicians for the Prevention of Nuclear War, aimed to show that with determination everything is possible. Reaching the peak and raising the IPPNW flag - despite altitude sickness and other difficulties - shows just how committed these activists are. The message is clear: "We live for an Africa free of uranium mining! And for a world free of nuclear weapons!"
May 8, 2015
The NPT and the nuclear ban treaty
Peace & Health Blog
05/08/2015 As this is being written, the conference reviewing the Non-Proliferation Treaty (NPT) is going on at the UN in New York. I often lose the line in the formal presentations by the official delegates, and find myself wondering: Why has the NPT worked?
April 29, 2015
America's disastrous non-proliferation policy
04/29/2015 This week, the states who are party to the Nuclear Non-Proliferation Treaty, NPT, will gather at the United Nations for their five-year review conference to assess whether the treaty is meeting its goals.

The U.S. has long viewed this treaty as a key bulwark against the spread of nuclear weapons to other countries. Since it was adopted 45 years ago, 3 nations which never signed the Treaty have developed nuclear weapons and one country that did sign has withdrawn and built a small nuclear arsenal, but we have not seen the wholesale spread of nuclear weapons that many feared when the NPT was negotiated in the late 1960's.
April 25, 2015
Meeting Dutch Minister of Foreign Affairs before NPT RevCon
04/25/2015 The day before Minister of Foreign Affairs of the Netherlands Bert Koenders travelled to New York for the Non Proliferation Treaty Review Conference (NPT-RevCon) about nuclear weapons, he met with Mayor Jan Hoekema of Wassenaar (Chair Mayors for Peace-The Netherlands) and Doctor Herman Spanjaard (Chair of International Physicians for the Prevention of Nuclear War Netherlands (IPPNW) to discuss their views on nuclear weapons and the necessity to abolish these. They urged the Minister to take into account that safety for civilians is the dear task of Mayors worldwide and that Doctors have no cure for the effects of nuclear weapons, once used. Prevention is the only possible way forward so there is a very strong urgency to make the NPT-RevCon a success. One thousand paper cranes, made by Hibakusha and Japanese students, were handed over, to wish Minister Koenders a long and healthy life and wisdom in the negotiations.
December 7, 2014
"The courage to ban nuclear weapons": ICAN Civil Society Forum opens in Vienna
12/07/2014 More than 600 civil society campaigners from around the world filled the Aula der Wissenschaften (Hall of Sciences) for the first day of the ICAN Civil Society Forum in Vienna yesterday. "The courage to ban nuclear weapons," is both the theme of the two-day campaign gathering, and also the message that campaigners intend to bring to the third Conference on the Humanitarian Impact of Nuclear Weapons hosted by the Austrian Ministry of Foreign Affairs. The conference begins on Monday, and 150 States have already registered, exceeding the numbers that came to the previous HINW conferences in Oslo and Nayarit.
December 2, 2014
Nuclear weapons: the road to prohibition
Peace & Health Blog
12/02/2014 Nuclear weapons are the greatest threat to the health and survival of mankind. This statement from the World Health Organisation in the 1980s is echoed in the recent call to action from the International Red Cross: Nuclear weapons must be abolished. But climate change? Is that not the greatest danger? OK, let's not argue. Climate change is already here and experienced by most of us. We know that if strong and decisive action is not taken soon by all states we will face grave problems for mankind, in this century and worse in the next.
IPPNW Bike Tour Kazakhstan 2014
From the eyes of a German participant
My experience in Kazakhstan certainly was so full of new and unexpected surprises that I can hardly choose one of them as the most educational or revealing about a specific topic. Nevertheless, during the conversations with the local community about the nuclear testing in Semipalatinsk some things struck me as peculiar and stuck in my head for some time afterwards.
IPPNW files amicus brief in support of Marshall Islands
Peace & Health Blog
IPPNW, its US affiliate, Physicians for Social Responsibility, and Pax Christi International have submitted an amicus curiae ("friend of the court") brief in support of the lawsuit brought against the US by the Marshall Islands in Federal District Court. The brief advises the court that the Marshall Islands, whose people suffered through more than a decade of nuclear testing by the US, has the right to seek a ruling that the US is legally required to comply with its nuclear disarmament obligations established either the NPT.
Deutsche Welle, 28. August 2014
Doctors want to see a drop in radioactivity
Nuclear bomb tests contaminate soils, while nuclear accidents and X-rays are a direct threat to our health. At a world summit this week, doctors called for more protection and awareness.
Target Helsinki
IPPNW European Student Conference 2014
As part of the European Student Conference in the Finnish capital of Helsinki, IPPNW students organized a Target event on one of the city's busiest spots – Narinka Square. As part of a giant flashmob, hundreds of people watched the ICAN video on a large screen and simultaneously collapsed on the square at the detonation of the nuclear bomb in the film. Strangely enough, there was a weapons show by NATO troops on the same square and the soldiers were the prime discussion partners for the medical students and young doctors who swarmed through the city after the flashmob, informing people about the ongoing dangers of nuclear weapons – especially during these days of conflict between NATO and Russia over control the Ukraine.

Check out the photos here
Check out the flashmob here
Anti-nuclear blockade in Germany
Rhythm beats Bombs
08/13/2013 This weekend, IPPNW Germany and several other anti-nuclear organizations organized a 24h blockade of the joint US-German airforce base at Büchel - the only remaining nuclear weapons site in Germany. The German IPPNW Board and office staff joined the more than 750 protesters who camped out in front of the 7 gates of the compound, effectively blocking it off to all motorized traffic. At four in the morning, a bunch of soldiers were able to squeeze through a tiny gate in the woods under the cover of 200 police-men. The US have about 150-240 nuclear weapons stationed at various sites around Europe: in the Netherlands, Belgium, Germany, Italy and Turkey under the so-called "nuclear sharing agreement". IPPNW Germany considers this "nuclear sharing" illegal under the rules of the NPT, because German airforce pilots are actually being trained at Büchel to deliver nuclear weapons on German Tordnado jets to "the enemy".
Humanitarian Impact of Nuclear Weapons
03/06/2013 Representatives from 127 governments gathered in Oslo, Norway, from 4 to 5 March 2013 for the Conference on the Humanitarian Impact of Nuclear Weapons. ICAN was the civil society partner and presented a video statement in the opening session as well as four oral interventions, which highlighted that any use of nuclear weapons would have catastrophic humanitarian consequences
Urgent Action: Korea crisis resolution
Many of us are scared about the heightened tension in the conflict on the Korean peninsula. A way to deal with that fear is to act. We invite you to join us in calling on the heads of states of nations that took part in the Six-Party Talks - the USA, North Korea, South Korea, China, Russia and Japan - to return to the negotiating table and prevent a nuclear catastrophe. Help us to get as many signatures as we can to show how much we care about this issue!
Latest Medact report launched
Challenge Delusional Thinking - send the new Medact report to your MP
02/20/2013 Medact's latest report The Delusional Thinking behind a Policy of 'Nuclear Deterrence' was launched this month at the House of Lords. Thank you to all who attended.

Today many decision makers believe that 'nuclear deterrence' is an essential component of the UK's defence strategy. This report examines the delusional nature of some of the thinking that underpins this belief.

If you would like to receive a free hard copy, please send your name and address to info[at]medact.org. We'd be happy to send you additional copies to give to others. Just let us know how many you need. In particular, it would be great if you could send a copy to your MP. Any small donations towards postage costs would be gratefully received.

The report is dedicated to Gill Reeve, former Director of Medact, co-founder of ICAN-UK and committed anti-nuclear campaigner, whose many years of creative work towards a peaceful future without nuclear weapons was an inspiration to us all.
Humanitarian impact of nuclear weapons
ICAN Civil Society Forum
01/17/2013 If just one of the world's 19,000 nuclear weapons was detonated, be it intentionally or accidentally, not only would it kill thousands of people instantly, but, as the International Committee of the Red Cross (ICRC) has concluded, first responders would be unable to provide the emergency relief so urgently needed. This makes the continued existence and deployment of nuclear weapons one of the most serious humanitarian challenges of our time.
To demonstrate that a treaty banning nuclear weapons is both possible and urgently needed, ICAN will host the Civil Society Forum on 2-3 March 2013. We have invited hundreds of people from all corners of the world to give inspiring speeches, participate in informative workshops, engage in lively discussions and of course, to have fun.
USA conduct subcritical nuclear test
IPPNW to President Obama: Stop subcritical nuclear tests!
12/20/2012 The United States conducted a subcritical nuclear test on 5 December 2012. Such tests undermine one of the main purposes of the Comprehensive Test Ban Treaty, which is to prevent the development of new warhead designs. IPPNW reacted and sent an open letter to President Obama protesting against the conducting of subcritical nuclear tests and calling for a cessation of any such testing in the future.
Anniversary of the Cuban missile crisis
Lessons from Cuba, 50 years on
Frank Boulton looks back and considers what has changed
10/31/2012 In late October 1962 Cold War Watchers were horrified by the imminent prospect of global annihilation. John Kennedy, the charismatic but mercurial American President, had over 20,000 nuclear warheads under his command; Nikita Khrushchev, the Soviet Leader, had about 2,000. Berlin had been a flash-point ever since the Soviet blockade of 1948. Many American weapons were based in Europe and Turkey, targetting Russian cities: more were on missiles, aircraft, ships and submarines. In contrast the Soviets' weapons were restricted to the admittedly extensive territories of the USSR and its satellites, and a few diesel submarines. The Russians felt encircled and were searching for a strategic response.
ICAN Sweden holds Campaigner Weekend
10/28/2012 On October 27th and 28th, ICAN Sweden gathered over 20 future anti-nukes campaigners for a weekend course entitled "Nuclear weapons, peace and disarmament". The course included topics such as the functioning of nuclear weapons, their environmental and humanitarian consequences, the current political landscape regarding disarmament and the proposition of a global ban. Using their newfound knowledge the participants tackled issues such as the funding of nuclear weapons, political paralysis and low public awareness, while developing their own action ideas through an interactive campaigning workshop.
Voices from Hiroshima and Fukushima
Piräus, Greece
09/24/2012 When Peace Boat's 77th voyage docked in Greece, a delegation of four Hibakusha (atomic bomb survivors) from Hiroshima and two students from Fukushima University visited local officials in Piraeus and Athens as part of the Global Hibakusha Project. The four from Hiroshima had previously been giving testimony in Israel and joined the ship in Egypt where they gave testimony in Cairo. The visits in Greece were organised in coordination with Maria Sotiropoulou, Greek Affiliate at International Physicians for the Prevention of Nuclear War (IPPNW)
Middle East should be disarmed, not armed
06/19/2012 An exception doesn't prove the rule, it weakens it. Germany is violating its international obligations and its own rules by delivering a nuclear-capable submarine to Israel. Moreover, it risks damaging the conference on a zone free of weapons of mass destruction in the Middle East, planned to take place at the end of this year. The delivery conveys the impression that arming Israel is the way to more peace, rather than regional disarmament.
Paediatricians speak out for the health of future generations
Nuclear Abolition Day June 2nd
06/02/2012 A group of paediatricians signed a letter written by Medact that appeared in the Guardian the day before Nuclear Abolition Day, appealing to the Prime Minister to play an active part in initiating negotiations towards a Nuclear Weapons Convention, as the only way to ensure that no children - now or in the future - will have to live under the threat of these terrible weapons. A longer letter with the full list of signatures was delivered to Downing Street.
Nuclear Famine: climate effects of regional nuclear war
04/24/2012 More than a billion people around the world would face starvation following a limited regional nuclear weapons exchange (such as a clash between India and Pakistan) that would cause major worldwide climate disruption driving down food production in China, the US and other nations, according to a major new report by IPPNW and its US affiliate, PSR.
Ankara Declaration on IPPNW Middle East Core Group Meeting
Strategies for Peace and Health in the Nuclear Free Middle East
12/12/2011 International Physicians for the Prevention of Nuclear War (IPPNW) representatives from Israel, Iran, Egypt, United States, UK, France, Germany, Netherlands, Hungary and Turkey met in Ankara, Turkey, on December 8th to 10th 2011 to address the issues of peace, health and weapons of mass destruction in the Middle East.
01.12.2011
Call for the abolition of nuclear weapons
Red Cross/Red Crescent movement calls for abolition of nuclear weapons
November 26: In an historic decision, the Council of Delegates of the International Federation of Red Cross and Red Crescent Societies adopted by acclamation a resolution calling for the abolition of nuclear weapons and calling on all national societies to conduct educational campaigns about the unique, catastrophic humanitarian consequences of nuclear war. The resolution was first proposed by the national societies of Norway, Japan, and Australia, and has been the subject of intense internal debate within the Red Cross movement for the better part of the last year.
Nuclear weapons are so typically twentieth century
by Gunnar Westberg
12/09/2010 It is twenty-five years since IPPNW received the Nobel Peace Prize, and 30 years since the founding of our federation. We can certainly feel good about what we have accomplished in those three decades, while realizing that we have not yet eliminated nuclear weapons from the world. If we look back, it is only to link what we've done with what we still have to do.
The cables make the case for START
by John Pastore, MD and Ira Helfand, MD
12/09/2010 The diplomatic cables released by WikiLeaks this past week show a dangerously escalating nuclear confrontation in South Asia. This growing danger is one more reason why the U.S. Senate should ratify new START without further delay.
New Anglo-French Nuclear Deal Undermines Security and Health
Statement by British and French Affiliates of IPPNW
11/18/2010 The British and French affiliates of IPPNW (Medact and AMFPGN) have issued a joint statement in which they criticize their respective governments for having signed a treaty on nuclear cooperation. In the document, dating November 2nd, 2010, France and Britain declare their intent to cooperate in testing the safety of their nuclear arsenals. Medact and AMFPGN oppose this agreement, because they consider it to be a violation of some of the major arms control treaties, and therefore a threat to international security.
Nobel Peace Prize Laureates call for abolition of nuclear weapons
11/15/2010 A group of Nobel Peace Prize Laureats gathering in Hiroshima on November 12-14, 2010, issued an appeal for the abolition of nuclear weapons. They encouraged political leaders as well as citizens to join them in their efforts. In their declaration they also called on all nations to negotiate a universal treaty to abolish nuclear weapons.
No to Trident Replacement, Yes to a Nuclear Weapons Convention
Last chance to sign the petition
04/06/2010
Many of you have already signed the petition by CND and Medact which calls for the UK government to:
"cancel its preparations to renew the Trident nuclear weapons system and start the process of dismantling the existing system; and in the spirit of its support for existing treaties banning indiscriminate weapons such as landmines, chemical and biological weapons; to pursue multilateral negotiations with a view to concluding a Nuclear Weapons Convention by the year 2020 to ensure the elimination of nuclear weapons world wide."
If you have not already signed it, you can do so online here:
www.ipetitions.com/petition/nuclearweaponsconvention
The online petition will close on the 25th April 2010.
This will be then be handed in with a global petition at the NPT Review Conference in New York in May.
Learn about Nuclear Weapons
11/01/2008 The problem is not exactly a lack of material on nuclear weapons and disarmament. However, sometimes it is difficult to sift through all information available and to find what you are looking for. The Swedish Physicians against Nuclear Weapons and the Swedish Peace and Arbitration Society offers you the material Learn about Nuclear Weapons, for anyone looking for a basic or in-depth knowledge of nuclear weapons and disarmament issues. To create a global movement towards nuclear disarmament, it takes a strong public opinion.
World Congress calls for a nuclear weapons free world
Dehli Declaration
03/20/2008 More than 600 doctors and medical students from 44 countries brought IPPNW's call for the abolition of nuclear weapons and for the prevention of war and small arms violence to India, when they gathered in New Delhi for the 18th World Congress from March 9-11. IPPNW and Indian Doctors for Peace and Development (IDPD) met with President Pratibha Devisingh Patil, Prime Minister Manmohan Singh, cabinet ministers and parliamentarians to promote the Nuclear Weapons Convention and to appeal for a return to the spirit of former Prime Minister Rajiv Gandhi's 1988 Action Plan for a nuclear weapons free world.
The future of nuclear non-proliferation
Report WEU Interparliamentary Assembly
01/03/2008 In June 2006 the Assembly of WEU adopted a report on "The non-proliferation of weapons of mass destruction". That report provided a very full description of the various non-proliferation regimes for biological, chemical and nuclear weapons and contained detailed sections on EU and transatlantic non-proliferation efforts.This new report concentrates on nuclear weapons, the future role of the Non-Proliferation Treaty (NPT), nuclear terrorism and new instruments and future trends in nuclear non-proliferation. The report also discusses the link between non-proliferation and nuclear disarmament.
Postcards for a Nuclear Weapons free Europe
IPPNW Sweden and Switzerland
10/15/2007 The NATO doctrine ist outdated and detrimental to European security. European Non Nuclear Weapons States should raise their voice for elimination of Nuclear Weapons in Europe. We need a Nuclear Weapons free Europe! Join us in our fight for a Nulcear Weapons free Europe! IPPNW Sweden and Switzerland have produced four Postcards for a Nuclear Weapons free Zone.
Campaign against Nuclear sharing of US Nukes
European IPPNW affiliate meeting
10/08/2007 60 physicians und medical students from all over Europe met to discuss and develop joint projects. The European IPPNW meeting followed the international conference "Nuclear Weapons: The Final Pandemic - Preventing Proliferation and Achieving Abolition" in cooperation with the Royal Society of Medicine. On the agenda was an exchange about European IPPNW issues, for example the withdrawal of US nuclear weapons from Europe, the ICAN campaign to demand a Nuclear Weapons Convention and the IPPNW contribution to lasting peace in the Mediterranean region.
Britain´s New Nuclear Weapons
New Medact Briefing
12/06/2006 In the foreward to the White Paper on 'The Future of the United Kingdom's Nuclear Deterrent' presented to Parliament on December 4th the Prime Minister says he 'is confident that [the resulting] debate will only confirm that maintaining our nuclear deterrent is in the best interests of the country's future security'. Medact fundamentally disagrees. Our briefing 'Britain's New Nuclear Weapons: Illegal, Indiscriminate and Catastrophic for Health' outlines why. It details the terrible health effects that even a one-kilotonne weapon would cause to reveal any nuclear weapon for what it is: indiscriminate and therefore illegal.